The Institute of Quarrying Hong Kong Branch is a professional body which unites people of the industry throughout Hong Kong and PRC.
礦業學會 (香港分會)是一個專業團體,團結中國和香港同業內人士
Latest News
Welcome our New Fellow member (David Chen & Dan Ahern) - 歡迎我們的新會員
7 May 2019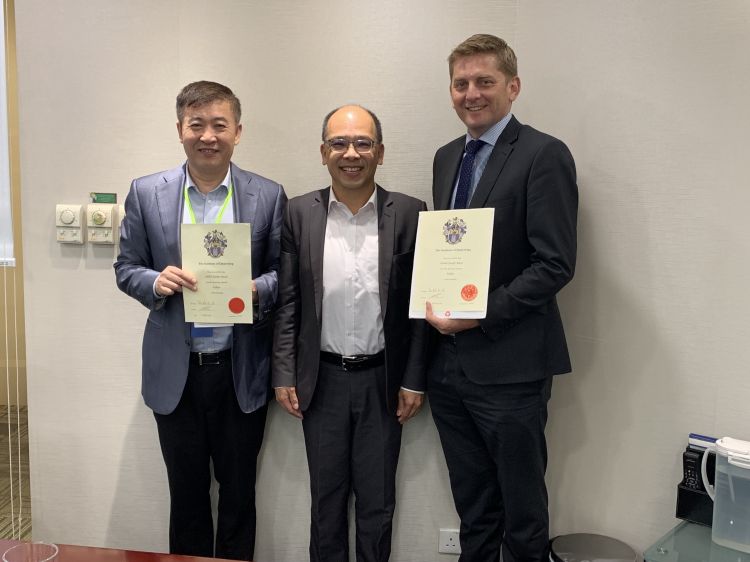 Field Visit - Lam Tei Quarry (實地考察 - 藍地石礦場)
29 March 2019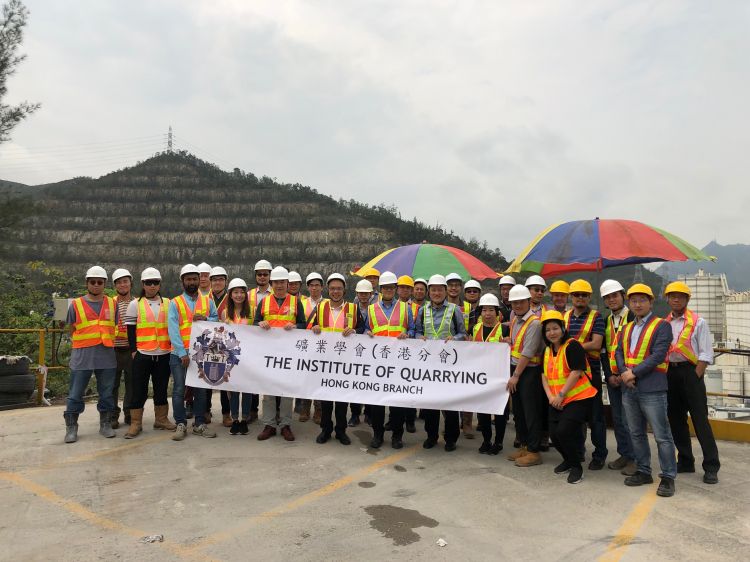 The 46th IOQ HK Branch Annual General Meeting - 礦業學會 (香港分會) 第46屆年度會員大會
11 March 2019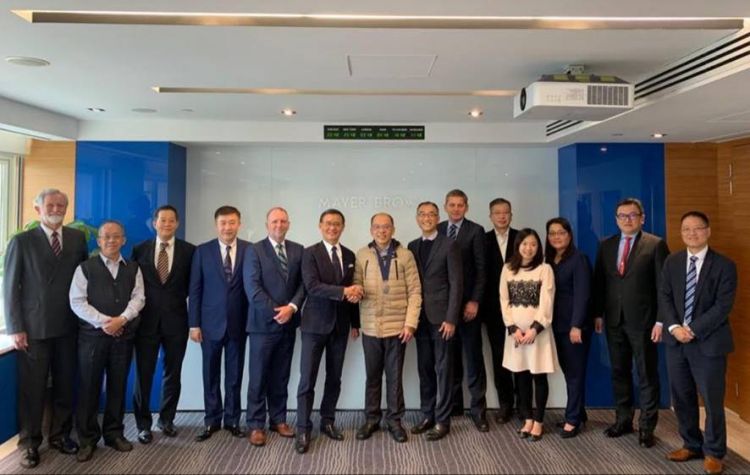 IOQ Gala Dance - 礦業學會週年晚宴
14 February 2019
The 46th Gala Dinner of the IOQ Hong Kong Branch was again held at the Kowloon Shangri-La Hotel, Tsim Sha Tsui, on Saturday 1st December 2018. The evening was extremely well attended with over 380 guests, including honored VIP's, IQ Members, partners and guests.
Mr. Alfred Chan, Branch Chairman, gave the welcoming address to our guests and local members, and also thanked the many sponsors for their generosity, without which the evening would not have been such a great success. Commenting on what had been another successful year for the Branch, Mr. Chan urged all present to encourage new members to join, outlining the many benefits of Branch Membership.
In keeping with popular tradition our themed evening this year was "Cirque Du IOQHK", which provided for much creativity and entertainment. Guests were welcomed by a red carpet 'Balloon Arch' cocktail reception, which offered a great venue for networking with business partners, colleagues, and old friends, photo taking opportunities, and game booths. The circus theme was extremely well received, providing guests with a visual performing art as Council Members wore "Cirque Du IOQHK" dress code; acting in different characters with colorful props and decorations. The evening continued with a sumptuous meal accompanied by our very lively host, Mr. Harry Wong, who entertained our guests with mind-blowing magic and illusions. Music was provided by a seven-piece live band, professional dancers, table games and of course, our now famous tombola, concluding the evening with a MacBook Pro 13" first prize!
With wonderful entertainment, fantastic company, and tremendous Branch support, the evening will be remembered for a long time as one of the best hosted by our Branch. Your committee members will look forward to the challenge of making our 2019 Gala Dinner even more enjoyable.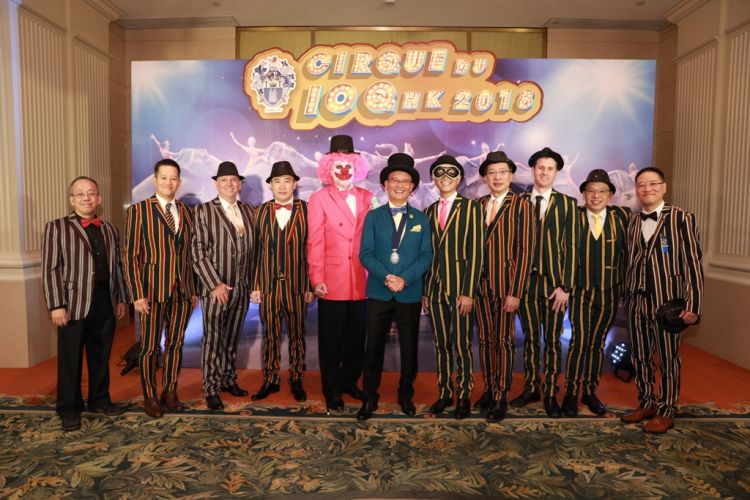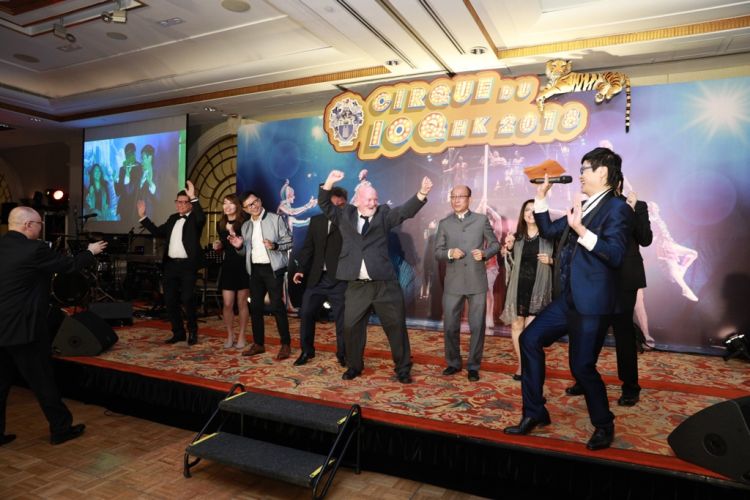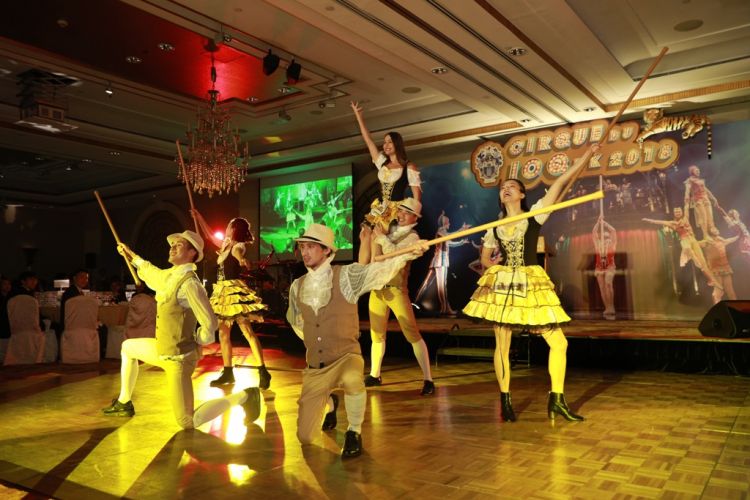 2018年12月1日 (星期六),尖沙咀九龍香格里拉大酒店再次舉行第46屆礦業學會 - 香港分會晚宴。晚會參加人數超過380人,包括貴賓、會員、合作夥伴和客人。
礦業學會 - 香港分會主席Mr. Alfred Chan陳先生向我們的嘉賓和會員致歡迎辭,並感謝眾多贊助商的慷慨,沒有這些贊助商,晚會不會取得如此巨大的成功。陳先生在評論該分行的另一個成功年份時,陳先生鼓勵新成員加入,並概述香港分會會員的許多好處。
為了與流行傳統保持一致,今年我們的主題晚會是"Cirque Du IOQHK"( 馬戲團主題),提供了很多創意和娛樂。紅地毯、"氣球拱門"及雞尾酒會迎接客人,這提供與商業夥伴,同事和老朋友建立聯繫,拍照留影和遊戲攤位的絕佳場所。馬戲團主題非常受歡迎,為客人提供視覺表演藝術,因為委員會成員穿著馬戲團服裝;用鮮豔的道具和裝飾品扮演不同的角色。晚上繼續享用豐盛的晚餐,伴隨著我們非常熱鬧的主持人Mr. Harry Wong,他用令人興奮的魔術和幻想來招待我們的客人。音樂由七人現場樂隊、專業舞者、桌上游戲、當然還有我們現在著名的tombola提供,晚宴以MacBook Pro 13"一等獎結束!
憑藉精彩的娛樂,極好的公司和礦業學會香港分會的大力支持,這個晚會將作為我們分行舉辦的最佳活動之一, 長期被人們銘記。委員會成員將期待2019年的晚宴更加愉快及成功。
IOQ Branch First Committee meeting & Committe dinner 礦業學會 (香港分會) 第一次委員會會議及晚宴
15 January 2019
Events
30 November 2019
Annual Dinner 2019
The 47th IOQ Anniversary Gala Dinner, will be held on the 30 November 2019, at the Kowloon Shangri-La.
28 June 2019
[Technical Lunch Presentation]
Forensic Investigation
12:00 ~ 14:30
Regal Kowloon Hotel
29 March 2019
Field Visit – Lam Tei Quarry (實地考察 - 藍地石礦場)
9:30am to 12:00pm
Venue: Lam Tei Quarry
11 March 2019
The 46th IOQ HK Branch Annual General Meeting