The Institute of Quarrying Hong Kong Branch is a professional body which unites people of the industry throughout Hong Kong and PRC.
礦業學會 (香港分會)是一個專業團體,團結中國和香港同業內人士

Latest News
Shell Value Card - 蜆殼超值卡
9 May 2018
Further to our announcement for the launching of the e-membership, we are pleased to introduce the Shell Value Card exclusively for you as the members of IOQ to get more benefits. You can get instant discount on gasoline of HK$ 2.2/L at any Shell stations in Hong Kong (except airport stations) and other benefits when you show your "IOQ Shell Value Card".
For more details, please see the announcement on the 'Publications' page. http://www.quarry.org.hk/publications/
If you have not registered yourself for the e-membership card yet, please check your e-mail inbox (or junk / spam) for the link for activating your membership card.
If you cannot find the mail, just go to the membership page and click "Forget Password?" and the system will send a new activation link to registered e-mail address.
繼我們宣布推出電子會員資格後,我們很高興你作為礦業學會 (香港分會)的成員, 並專門為您介紹"蜆殼超值卡"以獲取更多利益。 在展示您的"礦業學會蜆殼超值卡"時,您可以在香港任何蜆殼油站(機場站除外)獲得每升2.2港元的汽油折扣和其他優惠。

有關更多詳情,請參閱"礦業學會 (香港分會)"網頁上'Publications' (出版物) 的公告。
http://www.quarry.org.hk/publications/

如果您還沒有註冊自己的電子會員卡,請檢查您的電子郵件收件箱(或垃圾郵件)以獲取激活會員卡的鏈接。

如果找不到郵件,只需進入礦業學會 (香港分會) 網頁的會員頁面並點擊"忘記密碼?",系統將發送一個新的激活鏈接到註冊的電子郵件地址。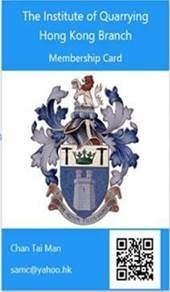 The 45th IOQ HK Branch Annual General Meeting - 礦業學會 (香港分會) 第45屆年度會員大會
6 March 2018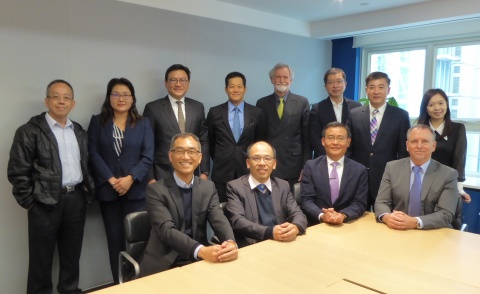 IOQ Branch First Committee meeting - 礦業學會 (香港分會) 第一次委員會會議
19 January 2018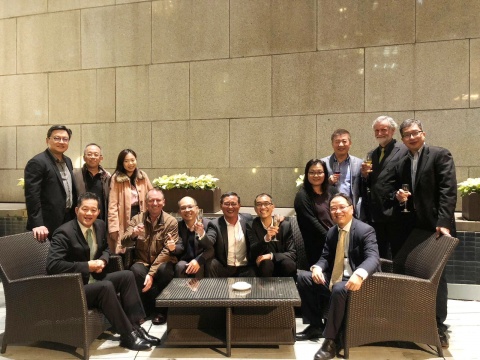 The first IOQ Branch Committee meeting for 2018, was held on the 19th January, at The Sports Club, South China Building, Central. Following the meeting, IOQ Hong Kong Branch Chairman, Mr. Alfred Chan, hosted committee members to a celebration dinner, and thanked the committee for a very successful 2017. Committee Members can be seen raising a toast to all our Branch Members, whishing everyone joy, peace and prosperity, for the coming year of the Dog.
2018年礦業學會 (香港分會) 第一次委員會會議於1月19日在香港中環中南大廈體育俱樂部舉行。 會議結束後,礦業學會 (香港分會)主席陳先生主持並與委員會成員舉行慶祝晚宴,並感謝委員會2017年的負出及取得非常成功。 委員會成員向所有會員敬酒,預祝大家狗年快樂 ,新年進步。
Lunch Presentation - New Technology in the Quarry Industry and Future Quarry – Multi Action Crusher & VisioRock
12 January 2018
On the 12th January 2018, the IOQ Branch held its first technical lunch presentation at the Regal Kowloon Hotel, entitled; New Technology in the Quarry Industry and Future Quarry – Multi Action Crusher & VisioRockTM, which was presented by Mr. Campbell Johnston, Director, Sales and Support Systems from Metso. Mr. Johnston delivered a very informative presentation on future challenges facing the quarrying industry and their new revolutionary MXTM cone crusher which combines the piston and rotating bowl into a single machine, providing significant improvements in profitability by cutting operational costs. Mr. Johnston also described the Metso VisioRockTM system, which though photogrammetry analysis enables instant assessment of particle size distribution on a product belt, allowing 'real time' crusher adjustment to optimise product yield.
The Branch was also delighted to welcome, Mr. Markku Simula, President, Aggregates Equipment, Metso Minerals Inc., and Mr. Xiaofeng Liang, SVP, Metso (China). Following a lively Q&A session, Branch Chairman, Mr. Alfred Chan, proposed a vote of thanks and presented Mr. Johnston with an IOQ souvenir. The event was very well attended with 34 members and guests, enjoying the presentation and following three-course lunch.
Events
1 December 2018
Annual Dinner 2018
The 46th IOQ Anniversary Gala Dinner, will be held on the 1st December 2018, at the Kowloon Shangri-La.
22 June 2018
[Technical Lunch Presentation]
Challenges and Opportunities of New Quarries in Hong Kong
12:00 - 14:30
18/F, Mayer Brown JSM office
6 March 2018
The 45th IOQ HK Branch Annual General Meeting


12 January 2018
[Technical Lunch Presentation]
New Technology in the Quarry Industry and Future Quarry - Multi Action Crusher & Visiorock
12:00 ~ 14:30
Regal Kowloon Hotel